K1 on "Marmalade Lane", Cambridge's first cohousing community
K1 is a planned cohousing community in Orchard Park, Cambridge.
We are a growing group of households about to embark on Cambridge's first cohousing community; with support from Cambridge City Council, our developer partner 'TOWNhus' and our professional advisor 'Instinctively Green', forty two properties will be built ranging in size from 1 bedroom apartments to 4 bedroom houses in a design that promotes sustainable living and community cohesion.
Cohousing means that the community is central to the design, both of the site as a whole and of the individual homes. We will have a common house where we can share meals and have social events or just get together and chat. We'll have communal gardens where there will be space for residents to relax, children to run, food to be grown, games to be played, and gardeners to get creative.
Cambridge City Council, in collaboration with K1 members, chose developer 'TOWNhus' in 2015– a partnership between UK developer 'TOWN', Swedish house builder 'Trivselhus' and Cambridge architects "MOLE"– to build our properties. We will have warm, comfortable and sustainable homes, built using the tried and tested, highly efficient Trivselhus system. The estimated completion date is June 2018.
We're looking for new members to join us on this adventure – take a look at our stunning designs and, most importantly, meet us. Become part of something that will transform the way you live!
Is this for you?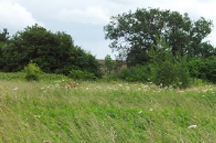 Sustainability
What's involved
We are looking for potential buyers to become members of our community, who will:
be actively involved in the creation of a new sustainable community;
own a new-build home that is well made, green and economical (low energy consumption);
purchase a unique home within average market prices for Cambridge CB4;
take part in community activities;
enjoy the benefits of being part of a community.
What to do next?