Cambridge's first cohousing community
Our first residents move in today (11/12/18) so please bare with us for the next few weeks. We may not be able to respond immediately to your enquiry!
Cambridge Cohousing members are the future residents of Marmalade Lane, Cambridge's first cohousing community currently being built at the site known as 'K1' in Orchard Park, Cambridge.  Forty-two homes ranging from one bedroom apartments to four bedroom homes will be ready in December 2018.
The homes are designed by the award-winning architect Meredith Bowles and his team at Mole Architects and the site developed by a Swedish company, Trivselhus, in partnership with Jonny Anstead & Neil Murphy of developers TOWN.
Being part of a cohousing community means that your home come with so much more; the opportunity to be part of a self-managing community with shared facilities, a shared intention to live in a more sustainable way, a shared garden and productive area, a workshop and gym, and a 'Common House' where community members can regularly eat and meet together. It also includes three guest bedrooms and an extensive a range of other facilities – laundry, kids playroom, lounge area and two amenity rooms.
With only 21 cohousing communities in the UK, this is a rare opportunity.  Our growing multi generational community of future residents are of all ages and are either currently resident in Cambridge or specifically moving to be part of our adventure.
There are still some houses available for reservation!
If you want to find more about cohousing and the homes available then:
Is this for you?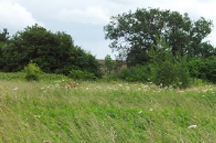 Sustainability
What's involved
be actively involved in creating our new sustainable community
own a new-build home that is well designed and built, green and economic to run
participate and contribute to community activities
What to do next?