Site plan
The development is bound by of Graham Road (West Terrace), Topper Street (North Terrace), Marmalade Lane (South Terrace on new internal Lane) and Starr End where the Common House and D & E Apartments will be adressed as Marmalade Lane. The site map below is orientated with the North Terrace at the top of the visual.
Bei so vielen Online-Casinos, aus denen man wählen kann, kann man manchmal etwas verwirrt werden. Unser Expertenteam testet und bewertet persönlich Online-Casinos, um die besten Seiten für Sie zu finden. Alle unsere Bewertungen von über 90 Casinos basieren auf einer Reihe von wichtigen Casino-Vergleichskriterien, damit Sie sich ein Bild von den Spielmöglichkeiten und der Gesamterfahrung jedes Casinos machen können. Lesen Sie weiter, um mehr über unsere Casinobewertungen
Online Casino Professor
zu erfahren und schließen Sie sich den tausenden anderen Spielern auf der ganzen Welt an, denen wir geholfen haben, das perfekte Casino zu finden! Es ist wichtig, dass Ihr Geld und Ihre persönlichen Daten sicher sind, wenn Sie online spielen. Im Rahmen unseres 25-stufigen Verifizierungsprozesses prüfen wir die Rechtmäßigkeit, eine unabhängige Lizenzierung, faire Regelungen und eine starke Datenverschlüsselung. Wir überprüfen immer unsere eigene Auswahl an Echtgeld-Casinospielen, um ein genaues Bild zu erhalten. Wir suchen nach einer großen Auswahl an Echtgeld- und Gratisspielen der besten Softwareentwickler, großen progressiven Jackpots und herunterladbaren Funktionen.
Plots 1-10 are on The West Terrace addresses 4-22 Graham Road
Plots 11-18 are on The South Terrace addresses 1-8 Marmalade Lane
Plots 19-31 are on The North Terrace addresses 62-86 Topper Street
Plots 32-42 are the F & D apartment block attached to the Common House addresses 10-19 Marmalade Lane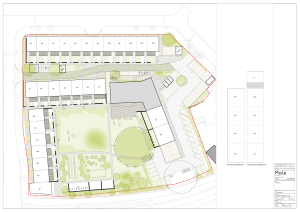 Site map
Marmalade Lane
All properties benefit from shared use of the common house, with its three guest bedrooms. The shared facilities include: the great hall for shared dining and larger gatherings, a large kitchen, a laundry, a kids room, two sitting areas, a multi-use room, a workshop and gym on the ground floor of the E block, and extensive gardens. We collectively manage the site and facilities. An annual Service Charge applies to all properties and is set by the CCL Directors (all home owners).